Home Improvement Sierra Oaks, CA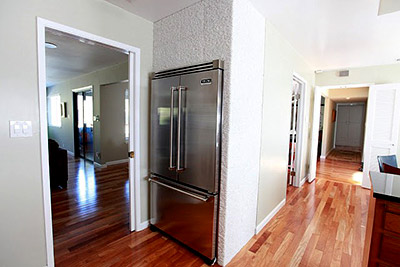 No other home improvement company offers better results than us at Bristol Construction. For years, we have serviced countless residents of Sierra Oaks, Sacramento, Land Park, Folsom, Carmichael, Eldorado Hills, Rancho Cordova, Orangeville, Davis, East Sacramento, and other California cities. While this specific undertaking may cost quite a considerable amount of money and time, the benefits it offers is worth it. Be it as simple as adding a room or creating an outdoor kitchen, you must ensure that the project is handled by specialists like us. With dozens of successfully completed projects under our name, you can expect nothing but the best outcomes that you, your family and guests will enjoy.
Home Improvement Projects that We Handle
We are among the very few home improvement specialists serving the Sierra Oaks area and its neighboring cities. We have been regarded as the go-to company for all interior and exterior improvement jobs. Here's a quick rundown of the tasks that we can handle for our valued clients:
Interior improvements. We can do new room additions, kitchen remodeling, carpentry, plastering, home theater construction, installation of central vacuum system, and changing of floors with your desired materials. Our crews have handled numerous similar tasks in the past, so they're the perfect people for these projects.


Exterior improvements. We can construct a patio, driveway, walkway, sidewalk, railings, and fences. We can also take care of landscaping, paving, painting, excavation, shore erosion control and many other tasks. Our dedicated personnel will ensure that everything will be done according to the home improvement plan.


Accessibility features. You can count on us to install features that will benefit persons with disability, the elderly, and those with special health conditions. We can build chair lifts, wheelchair ramps, and overhead lift systems.


Energy-efficient and security features. We can install LED lighting for your interiors and perimeter areas, as well as build concrete fencing that will keep intruders at bay. We can also install solar panel systems and insulation to bring down your power bills considerably. We also install fire alarms and escapes to make sure that you and your family will be safe.
The Best Home Improvement Company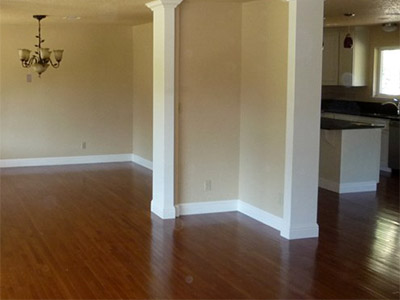 Our past clients in Sierra Oaks, CA and surrounding cities know how skillfully we handle various home improvement tasks no matter how challenging they are. We have the manpower, trusted partner suppliers, and other resources that let us complete projects on time and within our clients' budget. We follow time-tested methods and employ techniques that allow us to satisfy our clients' requirements with considerable ease. We never do guesswork but proceed with our work as methodically as possible to avoid back jobs and unnecessary delays. With us, you can expect things to go as planned. Additionally, our crews are all very professional and have keen attention to even the smallest details. They are all well-versed in their tasks, and they commit to achieve excellence no matter how simple a project is.
So if you want to make sure that you'll have the best people for your planned home improvement, just hire us. We guarantee you results that you will be pleased at rates that you won't regret. Call us now at (916) 798-4827.